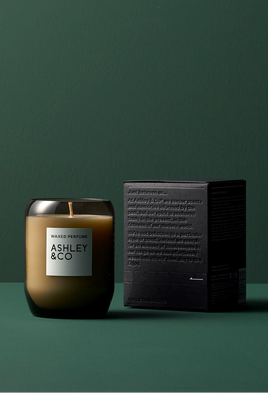 Ashley & Co Waxed Perfume - Parakeets & Pearls
Ashley & Co
$60.00
Green Tea, White Lilies
Remember handwritten love letter's and dressing for dinner? No? This Old World scent of freshly picked GREEN TEA and WHITE LILIES will help bring the glamour back to modern day. 
 WAXED PERFUME
Introducing a new product from NZ company Ashley & Co. WAXED PERFUME is as it sounds; 100% Natural wax mixed with their stunning signature scents!
Waxed perfume is individually hand poured using 100% natural wax, unbleached cotton wick, hand placed, hand glued... or in other words, is a genuine hand made product of New Zealand.
310g
50hr burn time
SKU: 12583